Social centre Capelderij
December 21 2022
Located in Buggenhout (Belgium), BC Capelderij is a social centre for adolescents between 10 and 21 years of age dealing with behavioural and emotional problems. Below, you may find a report on the VGP BENELUX Community Day in Capelderij and an article about the functioning of the centre, including an interview with a counsellor Sofie Keppens and former resident Malik Salawu.
Capelderij vzw is located on the border of the provinces of East Flanders, Antwerp and Flemish Brabant. From their Multifunctional Centre, the passionate staff counsel young people with behavioural and emotional problems, while cooperating with the young people themselves and their families. In a green setting, one may find five different age groups, each including nine young people.
VGP BENELUX Community Day 
VGP Foundation supports the centre's efforts by financing urgent interventions needed around a lake on its property, which offers excellent opportunities for the young people in the programme to get meaningful leisure time and at the same time develop connection and respect for the natural environment. More about the project here.
On December 9, 2022, twenty-six motivated volunteers from the VGP BENELUX team visited the centre and lend a helping hand by painting the interior of one of the community houses used by the young people, by gardening around the main building (cutting, cleaning) and moving materials. We also had the privilege to meet with the devoted staff of Capelderij who shared with us their knowledge, experience and results of the admirable unceasing work.  
Let us thank this way the Capelderij team for giving us a warm welcome and a great opportunity to unite our team in such special surroundings. And big thanks to our determined volunteers for the great job they did despite the cold weather.
It takes a tribe: Troubled Belgian youth benefiting from Sioux traditions
Emotional good health is founded upon belonging, mastery, independence and generosity
Belonging. Mastery. Independence. Generosity.
These are all good personal qualities. Cultivating all of these within ourselves can be challenging for any person, but for children and youths made vulnerable by behavioural and emotional problems and their underlying causes, to achieve belonging, mastery, independence, and generosity may be more than they can manage by themselves.
Capelderij exists to help. It is a school and multifunctional youth centre in Buggenhout, Belgium where counsellors, teachers, and others assist children and young people ages 10 to 21 having behavioural and emotional difficulties to manage their personal development and prepare for the responsibilities and challenges they will face in their adult lives.
Inspired by Native American cultures
In their work and striving, the professionals and youth at Capelderij draw direction and inspiration from a perhaps surprising source: traditions of the Native American tribes known collectively in English as the Sioux Nation. Geographically, there is a great distance between the ancestral homelands of North America's indigenous peoples and Belgium's provinces of East Flanders, Antwerp, and Flemish Brabant whose at-risk youth Capelderij serves. They are joined, however, by universal principles of youth development depicted in the "Circle of Courage".
The professionals at Capelderij explain that their crisis intervention methodology for troubled youth builds upon a model of positive youth development founded in principles that are no doubt universal in human nature but that are observed with particular prominence within indigenous American tribes: To be emotionally healthy, all youth need to experience belonging, mastery, independence, and generosity.
Emotionally healthy children with solid self-esteem need to feel that they are not alone, but rather are part of a broader community and a shared network of other people. That is "belonging". At the same time, achieving "independence" means learning to take responsibility for one's own decisions, behaviours, and life goals. "Mastery" is about self-understanding, self-direction, self-control, and self-responsibility. "Generosity," which of course is about sharing with others, is important for keeping the circle whole.
The Circle of Courage is a concept outlined in a 1990 book entitled Reclaiming Youth at Risk, co‑authored by Larry Brendtro, Martin Brokenleg, and Steve Van Bockern, who had studied these core principles of youth development by analysing Native American traditions. They found these to be foundations of self-esteem, which is itself essential to healthy human development.
A human anthropologist interested in childhood development might explain it this way: Courageous and respectful children can be raised without resorting to coercive methods by helping each child to know that he or she is loved and worthy of love (belonging), capable to succeed (mastery), able to exercise free will and make decisions (independence), and has a purpose in life (generosity).
For VGP Foundation, it began with twin lakes
VGP Foundation has learned about Capelderij through its support to restoring a pair of artificial lakes on lands formerly belonging to the lords of Opdorp, known as the Hof ter Capelderij, which has been the evolving site of a boys' home, school, and non-profit youth centre since about 1948. The lakes contribute to Capelderij's calm setting and mission, but it quickly became apparent to VGP Foundation just how important is the social work with youth being done at the centre.
Nearly 300 youth have been served by Capelderij through the past decade. Currently, 25 young people attend the centre's special school, 42 live there as residents, and about 10 youngsters in major distress get care on a daily "pit stop" basis while not residing or studying there. Most of the young clients are referred to the centre by a juvenile court, child protective services authorities, school guidance services, or other facilities dealing with at-risk youth.
The professionals working at Capelderij explain that young people joining the Capelderij community are struggling with various difficulties, such as attention deficit/hyperactivity disorder, autism characteristics, emotion regulation problems, limited impulse control skills, or limited social skills. They may be stuck in rebellion or have major behavioural problems, such as lying, bullying, or stealing. Many have undergone trauma or have attachment-related disorders. Some also have cognitive limitations.
Oftentimes, these young people already have spent several years in youth welfare services. They may have been raised in problematic circumstances, and the parents frequently have issues and difficulties of their own, such as limited parenting skills and effects of past or ongoing traumas.
At-risk youth have unmet needs
Staff members understand that, in some way, these behavioural and emotional problems in young people stem at least in part from unmet needs. Capelderij, they relate, aims to discover and, to an extent possible, to meet those needs within an environment offering proximity with others, safety, structure, transparent rules, unconditional acceptance and commitment, reliable contacts, repeated opportunities, and support to the youth in their growth towards autonomy in adulthood.
"For years we were in search of a vision and foundation which reflects and guides us in our daily work with troubled youngsters," relates Seppe Verhaaren, General Director at the centre. "In 2016, we encountered the Circle of Courage, which has provided a framework and point of reference for the professionals and youth at Capelderij." Its principles are central to the centre's daily life and work. For example, to cultivate the sense of belonging, the children are encouraged to participate in meetings and activities with other residents. Each has his or her own room within the Capelderij community that he or she can decorate as he or she pleases. To develop mastery, each youth participates in developing his or her personal roadmap towards achieving personal goals while building upon his or her own strengths and talents.
Leaving Capelderij can be a big, scary step
One of the most difficult stages for young people is coming of age (legally and in all other aspects) and stepping out into the world beyond Capelderij. At age 18, the guardianship of a court or other public authority comes to an end. The young adults are then free to leave, they may voluntarily extend their stays until age 21, or they may step out on their own but maintain contact with the centre and a counsellor there.
Malik Salawu is a former resident who opted to stay until 21 years of age and has been living on his own now for 3 years. He says he is still in touch sometimes with his mentors and friends at Capelderij. Now in his last year of studies for a career as a geriatric nurse, Mr. Salawu recalls how difficult it was when he came to the centre as a troubled youth. It also was difficult, several years later, to leave as an adult. Through the intervening years, however, he learned to know and believe in himself, and he understands the value of the guidance he received at Capelderij.
Mr. Salawu had been born in Lagos, Nigeria and never knew his father, who was also from Nigeria, until he moved to Belgium as a child to live with his father and stepmother. He did not speak Flemish when he moved to Flanders, of course. To make matters worse, he found himself in an abusive homelife. Mr. Salawu notes that his father had probably been beaten as a child in school, because that was culturally normal where father and son had started out in life.
"When you are a child," he says, "you copy the things that you see. The adults around me were abusive and I knew only abuse, so as a young child I was also abusive to other people." Mr. Salawu explains that he used to run away from home as a child, but then the police would pick him up and bring him back. Eventually, he was sent away to an institution.
Young Malik was placed at Capelderij when he was 14 or 15 years old. He was originally supposed to stay there for just 1 year "as a sort of timeout", he says, but he ended up staying longer. Mr. Salawu admits that he must have presented a difficult case upon arriving at the centre. He remembers that he was "angry all the time". He had expressed that sentiment by being aggressive towards other people – and especially with the adults at Capelderij – even when nobody had done anything against him. In fact, Mr. Salawu says his bad behaviour almost got him sent away from the centre, too, "but they gave me another chance."
Mr. Salawu recollects two milestone ages in his youth: At around age 16, he realised that he was growing up. He was learning to know himself and to control his own behaviour, but it still was not easy, and "I had to recognise that this road I was on was not going anywhere good for me."
Then he turned 18, and that was a wakeup call. On the one hand, he knew he was legally an adult. On the other hand, he quit school without completing his studies, "because I felt like I was doing something against my own will." Within a year or so, Mr. Salawu saw that he was either going to figure out a way to make a living or he would be living on the street.
His Circle of Courage embraces geriatric nursing
At age 19, he went back to school to study nursing. "I fell in love with it, actually," he says of his career choice. Mr. Salawu describes himself today as a person who is quick to make friends, outgoing, and who likes to smile and laugh and joke a lot. "This is what elderly people need and appreciate and respond to," he says, reflecting upon his growing experience in working with seniors. "It's also what they deserve at that stage in their lives."
Mr. Salawu wonders now if maybe he in fact stayed a little too long at Capelderij. Some of his peers there who left a little earlier have perhaps gotten on in life a little further and quicker. "Capelderij is a little like a mother who takes care of her child," he explains, "and eventually the child needs to go off on its own." He also acknowledges that some residents are still struggling when they leave, so it is not so easy in any case.
It was not like he got pushed out of the Capelderij nest to fly or fall. Mr. Salawu notes that the people at the centre helped him a lot to get started out on his own. There were several people at Capelderij who made a big difference in his life, Mr. Salawu relates. One counsellor in particular, Lin Sleurs, he says "was my rock there. She got me through the most difficult times… She gave me very, very good advice."
Each child or youth at the centre is a member in one of five groups, and each group has a coordinator. In his last years at Capelderij, Mr. Salawu was in a group coordinated by Sofie Keppens, who, like other staff, is specially trained in the application of Circle of Courage and a related youth rescue and development methodology known as "life space crisis intervention". Her group is especially for those older youth who are transitioning for independent life as adults.
The right life skills and context are essential
Sofie Keppens, who is approaching her 10th year working as a counsellor at Capelderij, remarks, too, that the transition at the legal age of adulthood can be quite difficult for the residents. All need to learn life skills, and for each youth these may be somewhat different.  Some youth must learn to cook and to do laundry, for example. They must know how to manage their money. Some must learn how to find and keep friends. Some may need help in learning what a good friendship even is.
Many of us probably do not think about it, but living an independent life actually depends a lot upon having a human network to draw upon and to fall back upon. At Capelderij, they call this "context". "Context" refers generally to all those who make up a part of a child or young person's life. This might include parents, a guardian, perhaps distant family members. Part of Ms. Keppens' work is as a "context counsellor", which involves exploring how best to establish a good relationship between the young person and his or her context. Sometimes, unfortunately, there is not much context to work with.
Ms. Keppens describes her work as a combination of working with the children and youth in her group, with their parents or other context, and with the court system and judge that have placed the children at Capelderij. Although the work can be quite difficult, Ms. Keppens says she enjoys her daily conversations with the children in her care and puts "a lot of energy" into those conversations. She wants to hear about what each is doing. Is he or she having a good day or a difficult one? What are their plans? What does a specific individual need to work on?
I need to spend time with them.
"If I didn't have the conversations with the youngsters and I didn't have an interest in the relationships with the children and young people that I guide here," she says, "I wouldn't do this job. I wouldn't feel comfortable just sitting at my desk and making phone calls and writing reports and talking about the children (for example to a judge who is expecting a report on a particularly individual's progress). I really need to know them before I can talk about them. I need to know what they think and how they feel, and I need to spend time with them."
Many of the children who are placed at Capelderij are simply damaged, Ms. Keppens, explains.  They have experienced "a lot of things that children at their age shouldn't have seen or heard or gone through". They may not have much faith in grownups. Often, they have put up a protective wall around themselves. Finding a way through that barrier is a part of the counsellors' everyday work.
Helping young people to acquire the belonging, mastery, independence, and generosity they need for their lives today and in the future is an incremental process for the counsellors and others at Capelderij. It is a process that has ups and downs. For the young people and staff members alike, there are hard days and there are good days. Sometimes, Ms. Keppens admits, there are some very tough days – or even weeks – and the work exposes a person to some very difficult situations. But sometimes there are sincere words of thanks, and there are days when something especially positive occurs "that makes a little difference".
Above all, it is the young people themselves that make the work worthwhile to Ms. Keppens and perhaps to the other professionals at Capelderij. "The youngsters," she says, "they get to you in one way or another…That's what keeps you going every day."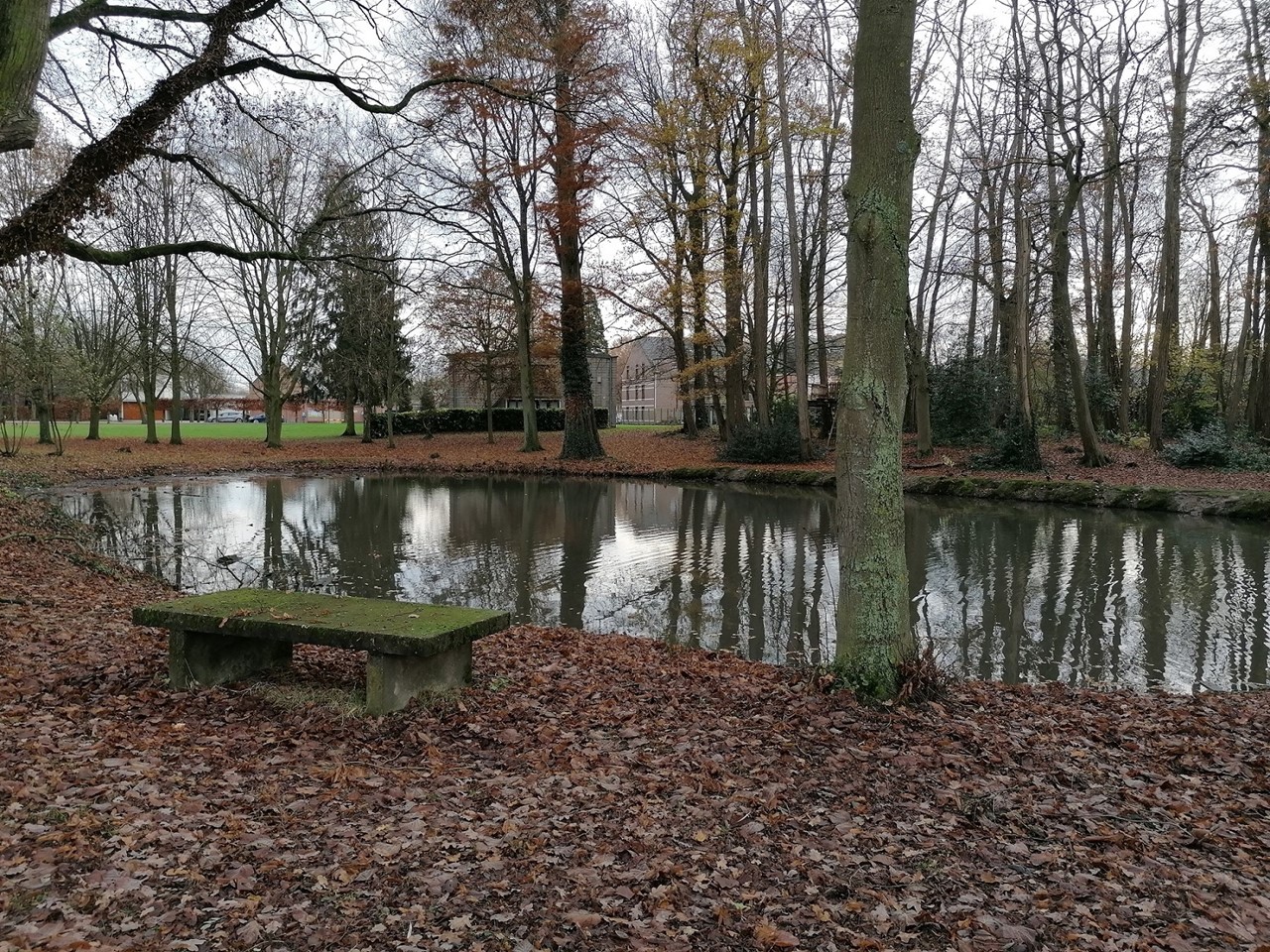 This article was prepared by Gale A. Kirking, Editor-in-Chief at English Editorial Services, s.r.o.
;