VGP Tree-planting Day 2022
October 25 2022
The project is designed to plant this year 70.000 seedlings of beech, oak, and fir trees in the region to improve the age and species composition of the currently monocultural areas. And why? Here, you can find the whole article about why the Diversity and balance are key to healthier forests, which are therefore more resistant to tree illness transmission and wind damage, as well as help increase water retention in given locations.
Thanks to the unforgettable experience from the last year,  we assembled again a team of 20 volunteers from the Czech branch of VGP, determined to join their forces to help enrich the forests in Rychnov u Jablonce nad Nisou with young seedlings of beech and larch trees. Under the professional and experienced guidance of Jan Duda, a specialist in forest management, and Ondřej Petrovský, the director of the Czech foundation, the volunteers planted 320 seedlings in just a few hours.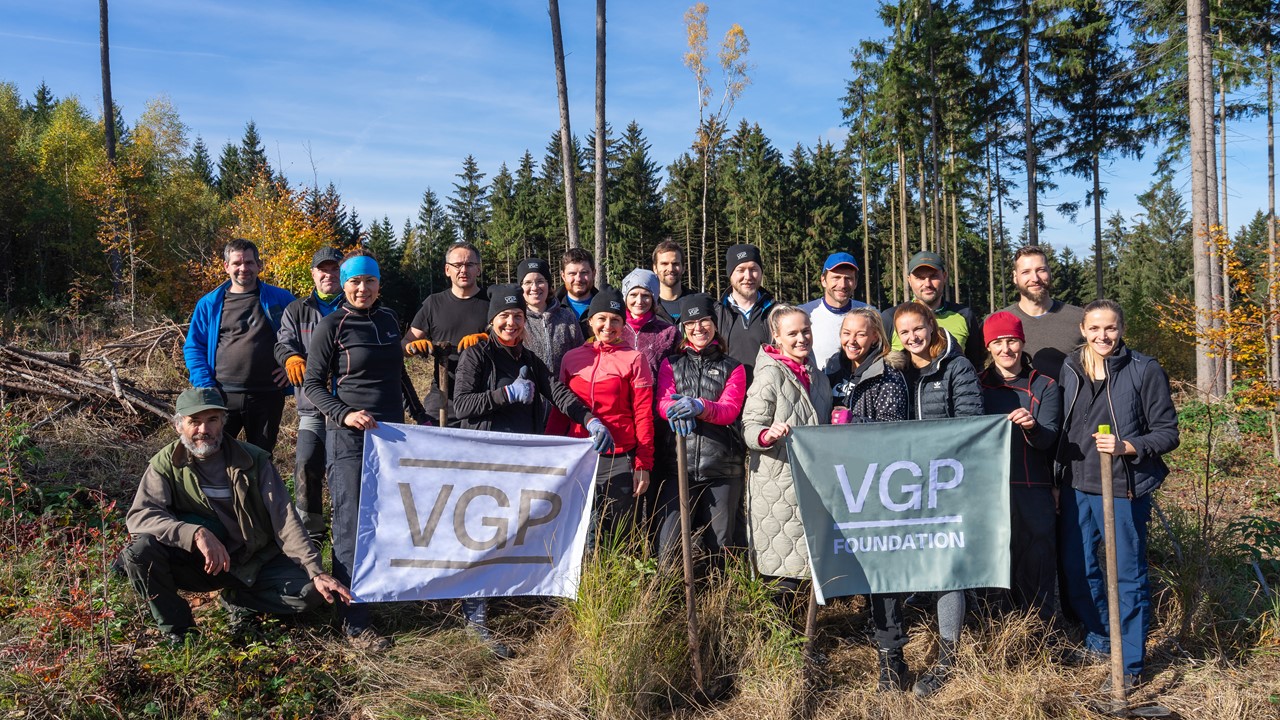 The location already contains several open and fenced sections planted with various young trees native to the area. We were therefore able to learn about different age stages of the plants and the work to protect them from damage, caused mainly by wild animals who tend to savour the newly grown parts of the trees.
We would like to thank this way our partners from Nadace Ivana Dejmala pro ochranu přírody and Mr Duda for organising the tree-planting day for our group and for educating us about the importance of bringing biodiversity back to Czech forests. And special thanks belong to our volunteers who get involved in the projects supported by the VGP Foundation.
For the report from the VGP Tree-planting Day 2021, click here: https://vgp-foundation.eu/en/newsroom/news/vgp-tree-planting-day/
;