Organization
NABU International
ÇADER
In March 2022, ÇADER, a non-profit civil society organization founded in 2005 in Northern Cyprus, successfully completed an Environmental Protection Project for Northern Cyprus, funded by the VGP Foundation and administrated by NABU International.
From the gained experience emerged a new project Villages Go Green aiming to further encourage nature protection at a grassroots level and to expand the awareness-raising activities to more schools and other villages. The organisation foresees to organise excursions, tree planting and educational activities for schools.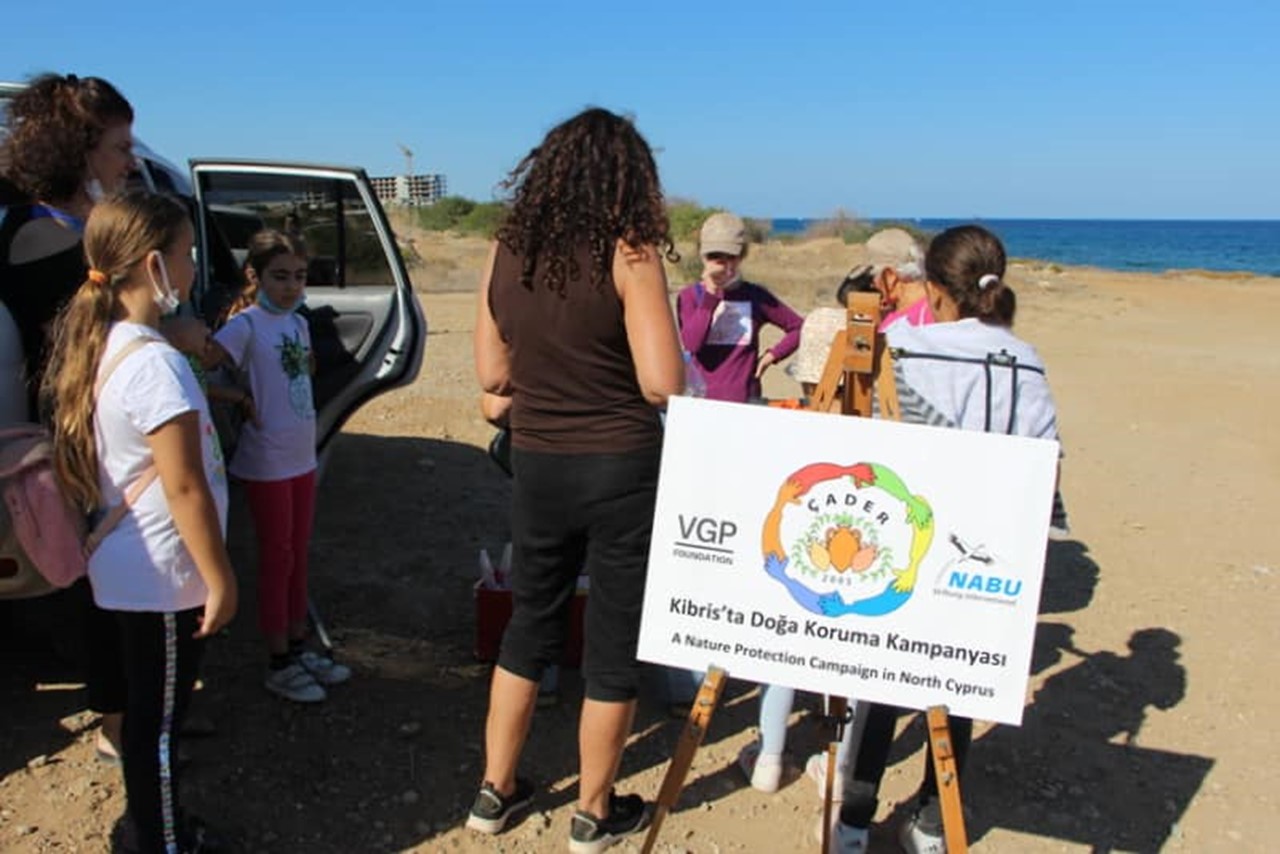 Excursions
In the previous project, the partner conducted nature excursions, where both children and adults were brought to watch birds at the wetlands in Famagusta and to exercise their senses of sight, hearing, taste, smell and touch in the Salamis Forest to "feel nature". Future excursions, which will take place in spring and autumn, will focus on migrating birds. Children, teachers and villagers will explore their local nature habitats while learning to value nature. 
The plan is to organise 18 excursion to the Famagusta wetlands, of which 15 will be for school children, 3 for trainee teachers and 3 for villagers and their children. Other, rather local, excursions will be held, as for example as 'the orchid excursion' in local mountains to discover wild orchids.
EDUCATION
ÇADER will also continue to distribute their project-based nature materials to at least 8 more schools and to conduct more nature excursions aimed at the new schools. Existing knowledge will result in an online handbook for primary and preschool teachers to introduce environmental education in their classes. 
BIRD BOXES 
100 bird box kits will be distributed in primary schools. Making these boxes proved as very motivating for the children to start searching for more information about local bird species which is crucial for their protection. 
SUMMER SCHOOL
The intention is to continue with the summer school concept where children from the villages spend the day with ÇADER while engaging in various activities such as decorating cloth shopping bags (to minimise the use of plastic ones, which represent a danger not only for local birds) or drying fruits (to offer an alternative to sweets).