Burgundian-Habsburg Music and Dance in Antwerp
March 09 2023
On February 23, 2023, we celebrated the successful completion of a project focused on the oldest known dance book from the Low Countries, titled "The Basses Danses of Margaret of Austria."
This 16th-century manuscript, written by hand on black parchment with gold and silver ink, contains 58 dances that highlight the Burgundian-Habsburg court's particular fondness for "low dances." The dance is called basses danses due to its controlled steps, where the feet almost always remain on the ground.
Because of its historical value and fragility, the dance book is carefully preserved in the vaults of the Royal Library of Belgium in Brussels with limited access. The manuscript is considered one of the highlights of the Burgundian-Habsburg culture, attracting attention from historians, artists, choreographers, and musicians worldwide. However, until now, the interest in the manuscript has been contrasted by its inaccessibility.
In an effort to make this historic treasure accessible to a wider public, the Alamire Foundation and the VGP Foundation, in collaboration with KBR and AMUZ, led a project to create a high-quality facsimile of the manuscript and a digital version of the manuscript. Musicologist and historian Grantley McDonald headed the project, which involved complex research and digitization of the dance book to make it available for further studies and future artistic interpretations.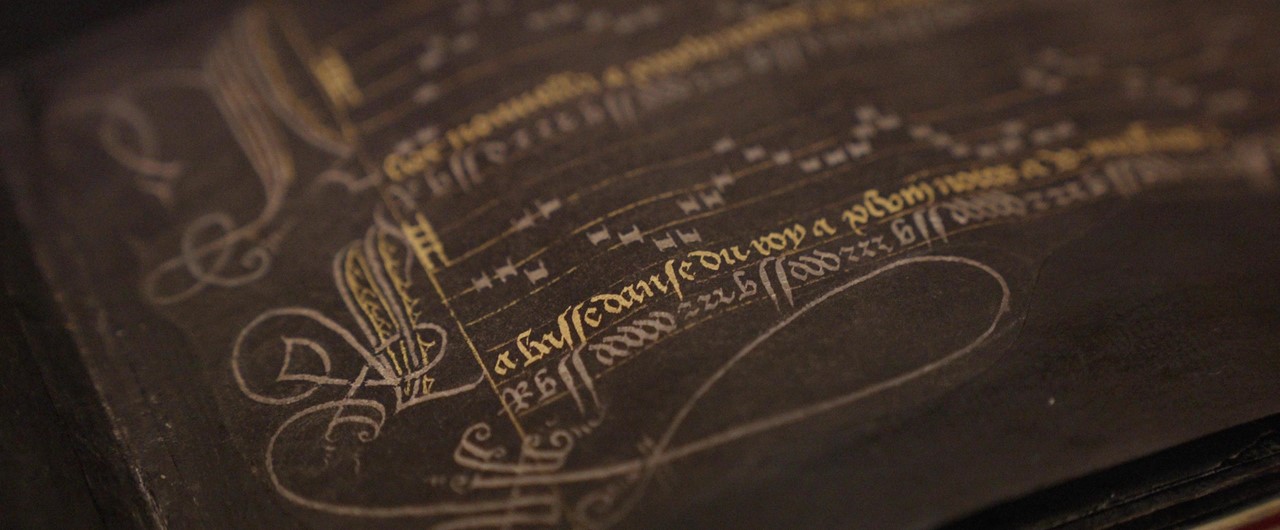 Photo © KBR I Alamire Foundation
At the end of February, nearly 150 guests attended a unique event at AMUZ in Antwerp, where they were taken 500 years back in time and witnessed the revival of this long-hidden jewel from the turn of the Middle Ages and the Renaissance. The Alamire Foundation brought together a team of musicologists, musicians, and dancers to reconstruct additional voices and dance steps. Veronique Daniëls, a historical dance specialist teaching at the prestigious Schola Cantorum Basiliensis, choreographed and presented the pieces.
We extend great thanks to all our partners from the Alamire Foundation, KBR, and AMUZ, to Mr. Grantley McDonald, and to all the artists, scientists, historians, and musicians involved in the project. It was an honor to be part of such an important project that aims to preserve and revive European cultural heritage.
;